All Orders Are Packaged With Extra Protection To Ensure Safe Delivery
We are often asked how we package orders for large poster boards, super checks, lawn signs and other rigid printed materials. This is an important concern many of our customers share until they work with us and see how we carefully package all shipments to ensure they arrive as expected and without damage. Standard packaging examples below.
Double Boxed Packaging For Poster Boards
Solid poster boards are shipped flat and require thorough packaging. We will double box and if necessary affix reinforced corner protectors within your package to ensure safe delivery of your order.
Oversized Packaging To Protect From Drops
Reinforced Corner Protectors
Double Boxed With Tough Corrugated Cardboard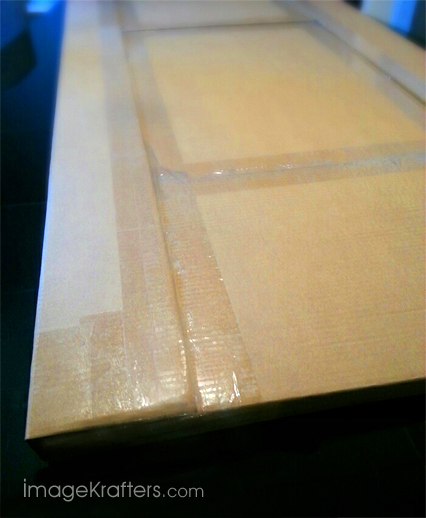 Solid Reinforced Custom Sized Tubes
Prints that can be rolled are shipped in cardboard tubes can be cut to any size to accommodate your order. We use strong custom size tubes to ensure your prints are delivered without damage.
Custom Size To Fit All Rolled Print Sizes
Strong 3/16" Thick Reinforced Cardboard Tubes